Call our Studio on: (360) 394-3680





Kelvin Hughes Productions is a "Creative Media Services" company offering high quality Production & Design services to the Real Estate and Architectural Marketplace.
PHOTOGRAPHY
VIDEO PRODUCTION
WEB DESIGN
BROCHURE DESIGN
MOBILE & INTERACTIVE DESIGN
SCRIPT WRITING
Kelvin Hughes Productions
22847 Rulling Ave NE
Poulsbo WA 98370
Phone: (360) 394-3680
Cell: (360) 930-2680
Email: kelvin@kelvinhughesproductions.com





Price list below is for services in our "Local Area" See the Travel Fee list below to figure out the cost for your listing

BASE PACKAGE $285
25-30 images
MID SIZED PACKAGE $335
40-45 images
LARGE PACKAGE $395
55-60 images
Above packages include photographing the property and adding blue sky on exteriors. Download link with both High (print ready) and Low (MLS ready) resolution images and PDF preview.


AERIAL ONLY SHOOT $250
8-12 Aerial images
AERIAL LAND PKG $292
Additional 5 ground images as well as 8-12 aerials.
Red line borders on 4 images
AERIAL 360 Panorama $100
Additional cost for a 360 interactive Panorama captured during regular aerial flight.
PHOTOSHOP WORK $95 hr
Additional Photoshop work such as item removal/addition for example flames in fireplace, greening grass, images on TV screens, painting out junk etc.
360 PANORAMIC STILLS TOUR

Full 360 degree panoramic image captures are assembled into an interactive virtual tour and hosted on our server. You receive a unique URL (web address) that you can paste into the MLS Virtual Tour Link and use in all your marketing material.
STANDARD RESOLUTION
$75 Setup Fee/$25 per Panorama
$250 for 10 Panorama Package.
ULTRA HIGH RESOLUTION
$95 Setup Fee/$45 per Panorama.
Narration per panorama $10
Descriptive narration linked to each panorama. Script provided by client. Narration by Kelvin or from audio file provided by client.





360 VIDEO TOUR
This new and exciting form of video is priced as a stand alone offering.
$100 discount is offered if done in conjunction with either our Base, Mid size or Large photo packages.


Agent as Host + Off screen Narration $895
Onscreen Host Only $695
Off Screen Narration $595
STANDARD VIDEO
Starting at $895
(Includes full photo package with aerials)
We capture the property extensively using both still and video equipment and edit a
3-4 minute video with scripted and narrated voice over with a licensed music track and on screen graphics.

DELUXE VIDEO
Starting at $1995
(Includes large photo package with aerial stills and aerial video)
This package includes using our High End Production tools like motorized Slider and Stabilized Gimbal to produce a video that is poetry in motion. (Ideal for Agents who need a stylized pure video rather than a descriptive production).
Call for more information.

TRAVEL & ADDITIONAL FEES:
$0 - Poulsbo, Bainbridge, Kingston, Silverdale, Bremerton
$25 - Port Orchard,
$50 - Gig Harbor, Port Townsend
$75 - Sequim and Port Angeles
$100 - Edmonds
$100 - Tacoma and surrounds
$125 - Seattle
$150 Mercer Island, Kirkland, Bellevue
For other destinations please call or email us for a quote.
SPLIT SHOOT FEE. Should we be required to shoot exteriors at a different time to interiors necessitating a second visit to the property a charge of $75 will be added plus any extra travel fees.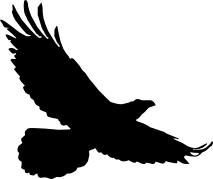 Additions if done at the same time as Photography:
Aerial Option $75
Add 5 aerial images
Zillow Video Walk-Thru $60
Exclusive to Zillow this is a 2 minute video walk thru utilizing a stabilized gimbal to shoot a smooth flowing video. Video is automatically linked once your listing goes live, no agent input needed.

DEDICATED WEBSITE $300
(Includes domain name purchase
and 12 months hosting)
Ideal single location to host all your marketing material.
We acquire a unique URL for you… such as www.123mainstreet.com or any other available name of your choice and build a dedicated website for your listing that can include large photo galleries, video clips, 360 panoramas, PDF brochure, agent contact page and map.